Neighborhood Watch Informational Meeting
First Killearn Lakes Neighborhood Watch Training Session Re-Scheduled:
The first Killearn Lakes Neighborhood Watch Training Session has been re-scheduled for Tuesday January 7, 2020 @ 6:30 P.M. The room is reserved at the Deer Lake United Methodist Church and Deputy Crump assures us it is locked in on his calendar. For any and all residents (you don't have to be a property owner) who are interested in getting involved, please click on the button below and RSVP at our "Sign Up Genius" website. Remember, it is not a major time commitment and there is no patrolling involved.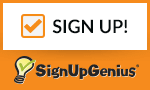 In the meantime, this being the Christmas season, there will be a lot of packages getting delivered to homes in our neighborhood. That means the porch pirates will be out and prowling. Let's all keep our eyes peeled for these parasites.
If you see suspicious people prowling the streets call the Sheriff's Office non-emergency number: (850) 606-5800. Make sure you have a good description including sex, race, hair color and length, height, build (slim/average/heavy), clothing, where they were seen and a direction of travel. If they are in a vehicle, get as much as you can of the make, model, color, new, old, any dents or other distinguishing features on the vehicle. Again, a direction of travel and where they were last seen.
If you see someone actually committing a crime, snatching a package off of someone's porch, call 911. Make sure you have as much of the above information as possible for the 911 operator to pass on to the responding deputy.
We hope everyone has a safe and happy holiday season whichever holidays you celebrate at this wonderful time of the year. And don't forget to drive around the neighborhood to see all of the beautiful lighting displays our friends and neighbors have spent so much time putting together for us. See you all on January 7th!
Update from the meeting held on June 25th:
Thank you to everyone who attended the Neighborhood Watch meeting last evening! You have taken a first step in making our neighborhood a safer and more secure place to live. Please, get out and talk to your neighbors. If you don't know your neighbors, like Deputy Crump encouraged last evening, GET to know your neighbors and encourage them to get involved. Maybe by explaining what you learned last evening about how we plan to have the Neighborhood Watch operate, you will be able to take away some of the apprehension people might feel about "getting involved."
Original Meeting Information:
Your Killearn Lakes Homeowners' Association is partnering with the Leon County Sheriff's Office (LCSO) to form a Neighborhood Watch Association that will help safeguard our neighborhood and make Killearn Lakes a safer, more secure place to live for all of our families. Towards that end, we have scheduled an orientation meeting on Tuesday June 25, 2019 @ 7:00 P.M. The meeting will be held at the large meeting hall at the Deer Lake United Methodist Church located at the intersection of Kinhega and Deer Lake.
We are looking for volunteers to help get the Neighborhood Watch started; who will be willing to attend and learn about the new approach for the Neighborhood Watch that is being pioneered by the LCSO. There is much less time commitment required than the old way. How? Because there are no patrols. Let's face it, folks. We have 4,225 properties in Killearn Lakes. If we were going to try and create a patrol type Neighborhood Watch, we would need so many volunteers it would never be practical.
Please come out to our orientation meeting and see what it's all about. Golden Eagle residents are welcome (You are Killearn Lakes residents, too!). Let's see if we can fill the meeting room. If you plan to attend, please click on the "Sign Up" button below, and RSVP so we can get a count on how many people plan to attend.

Thank you,
Roy Mars, Volunteer Board Vice-President